Bayram and his family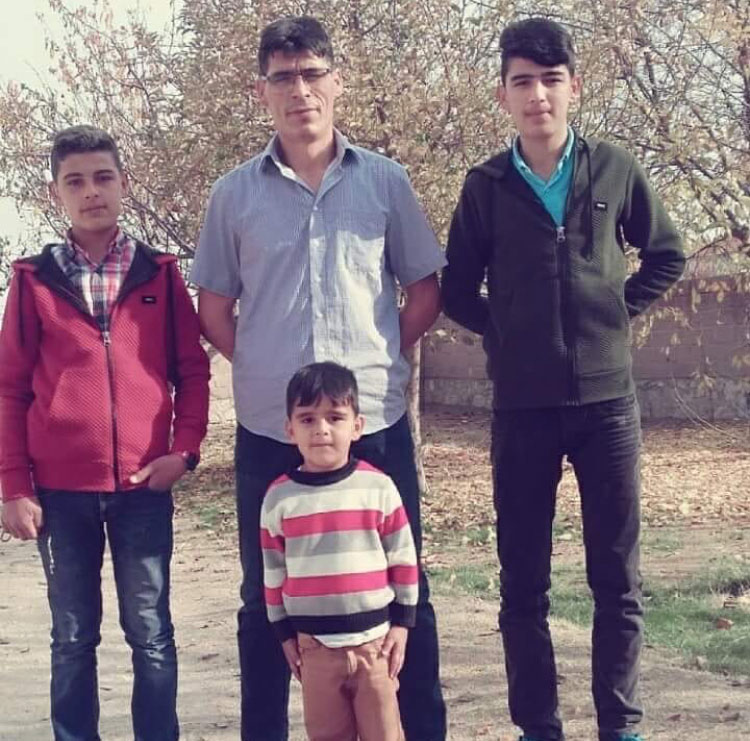 Coming from a Turkmen family which settled on the Konya Plain many generations back, Bayram makes his living by weaving carpets and other tribal textiles, which is the heritage of his nomadic roots. The first time we met Bayram, he told us not only about his passion towards carpets but also his passion for making his three children study in university. He suffered so much from being economically unable to study during his childhood that he now wants to change this destiny for his children. Although he knew how to weave carpets, he had no idea about how to weave nomadic sacks. That means the knowledge of weaving nomadic sacks has been forgotten among his community. We taught him how to weave the sacks but we had a problem. Due to technical reasons these sacks should be woven from the back side, from where the front side cannot be seen by the weaver. At a certain point the weaver can get lost within the pattern and cannot decide how to proceed.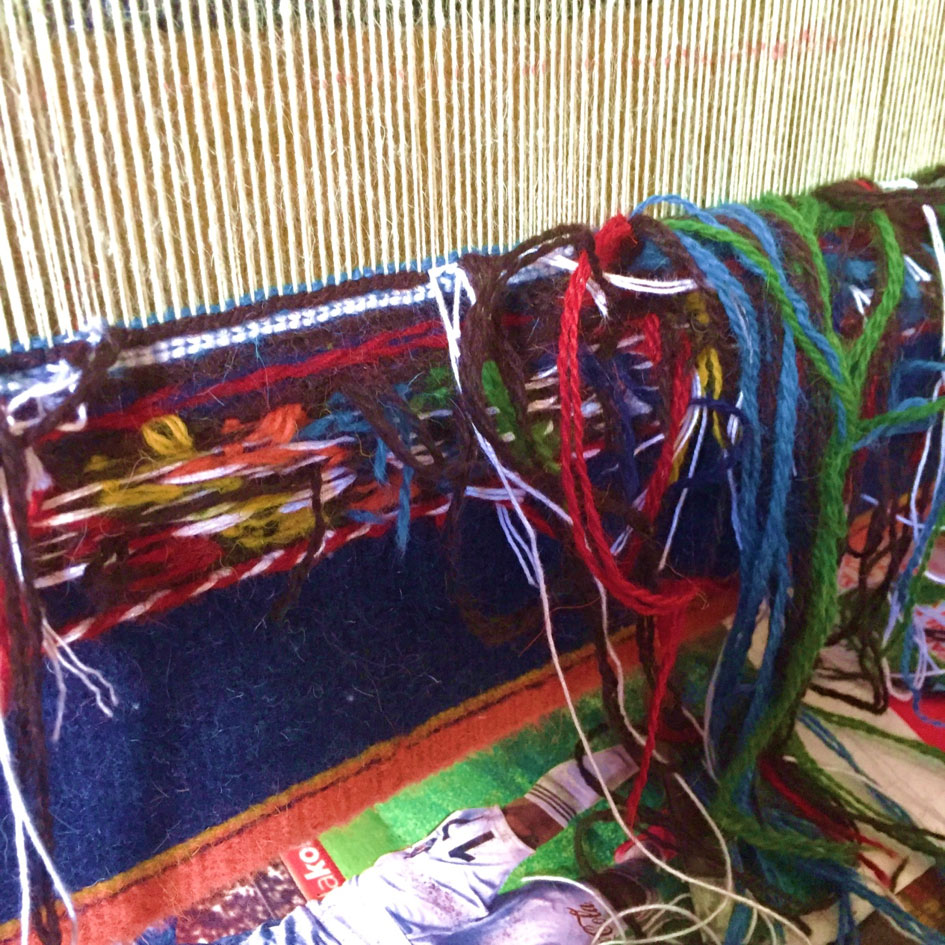 (Appearance of a nomadic sack woven from the reverse side during the weaving process)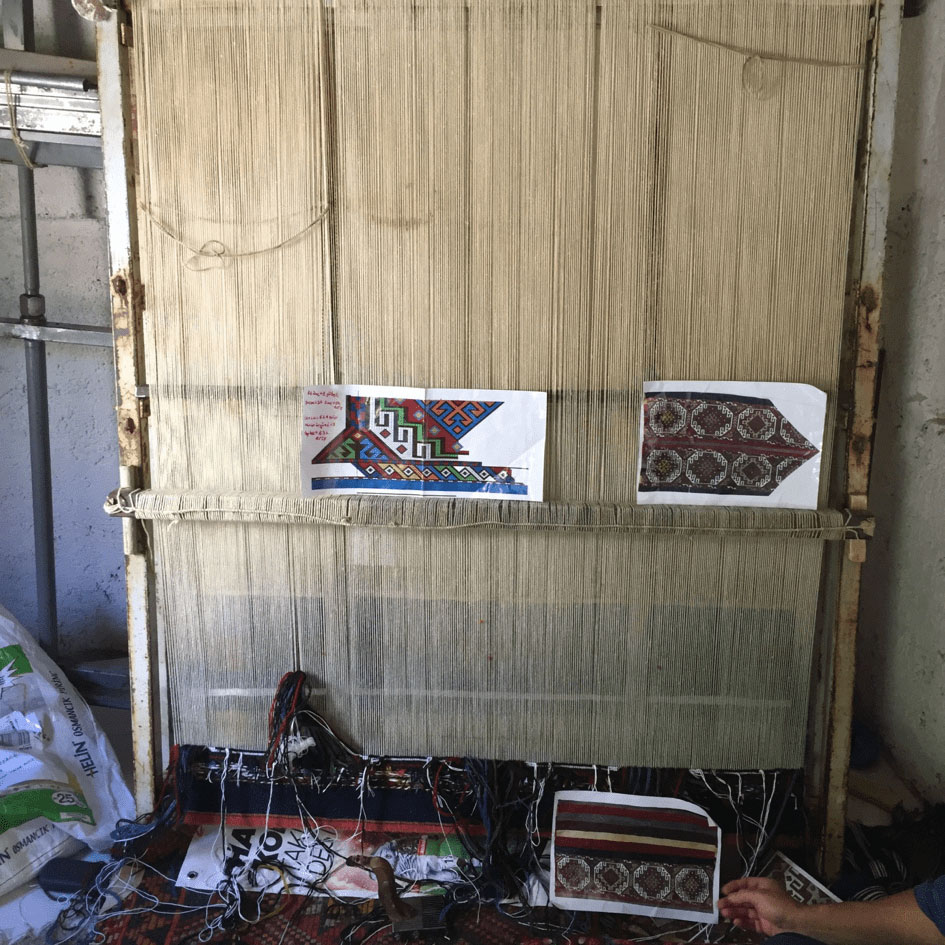 (During the weaving process of a nomadic sack)
Due to this technical problem, our production of nomadic sacks with Bayram had stopped. After some weeks our friend and a very well-known antique tribal textiles collector, Sonny Berntsson, solved this problem for us with very clever and old information. Sonny's best friend Rasid Bulduk and his wife were from Tavşançalı village of the Konya plain and immigrated to Sweden 40 years ago. But before this, Rasid's wife was weaving nomadic sacks in her village. She told Sonny Berntsson that they were all using a small mirror placed beneath the warps to see the pattern during the weaving process from the reverse side. Such key information!!!
We were so excited to see the first application of this freshly obtained info to the weaving loom. AND….
The result was not only technically successful, but such a beautiful thing sprung out of the talented hands of Bayram. At the end of the job, after 10 sacks had been woven, Bayram requested that the patterning cartoons stay with him; he was smiling while saying he wanted to continue weaving sacks for the family's own use at home and also maybe for other commercial orders that would come from the carpet producing market too. By sending us back to Istanbul, in front of the door he was saying, come on! We were nomads once and I want to continue what my ancestors produced during centuries. We were all more than happy. Now Bayram asks from time to time the schedule of our tours so that he can visit us at least once when we are nearby. Bayram, you are always welcome to join us. 🙂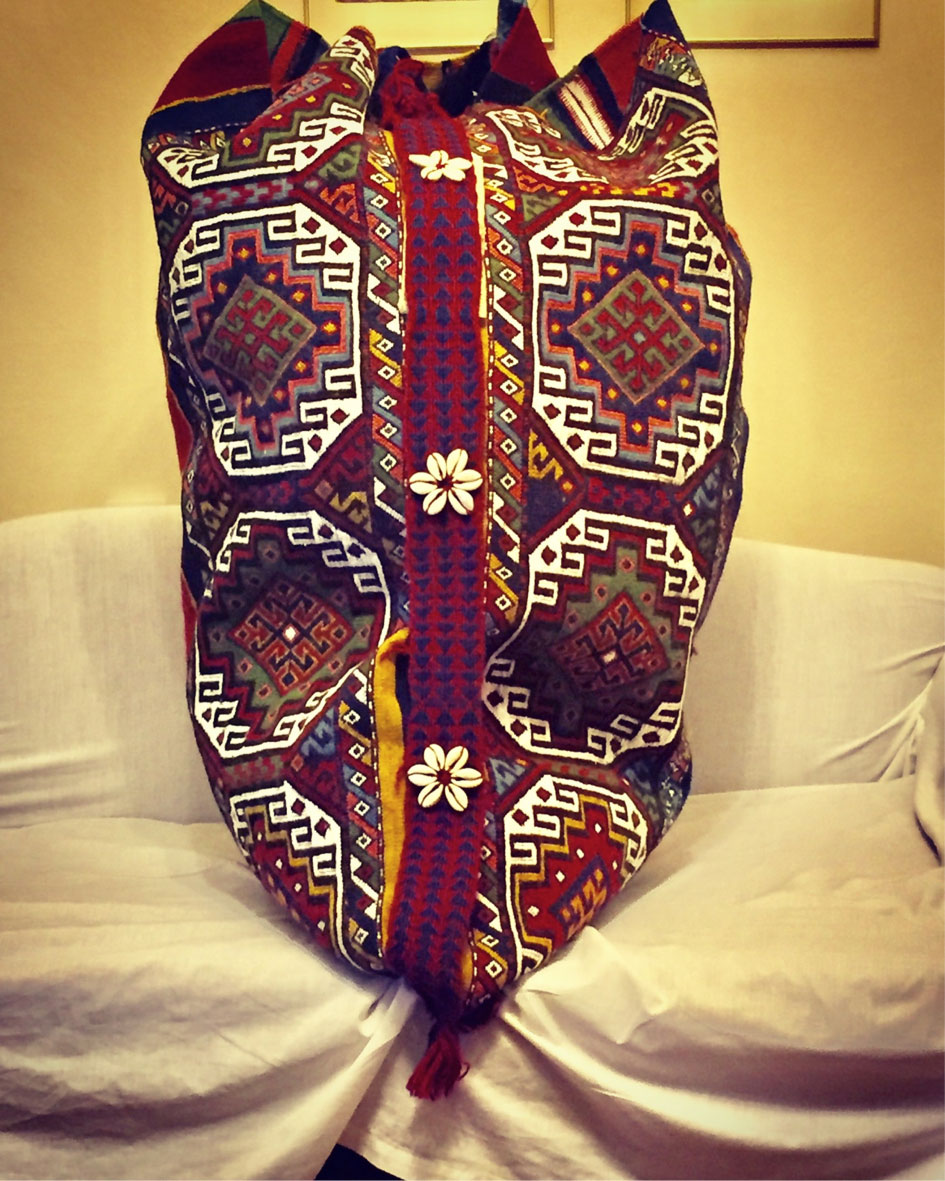 (A nomadic sack woven by Bayram)