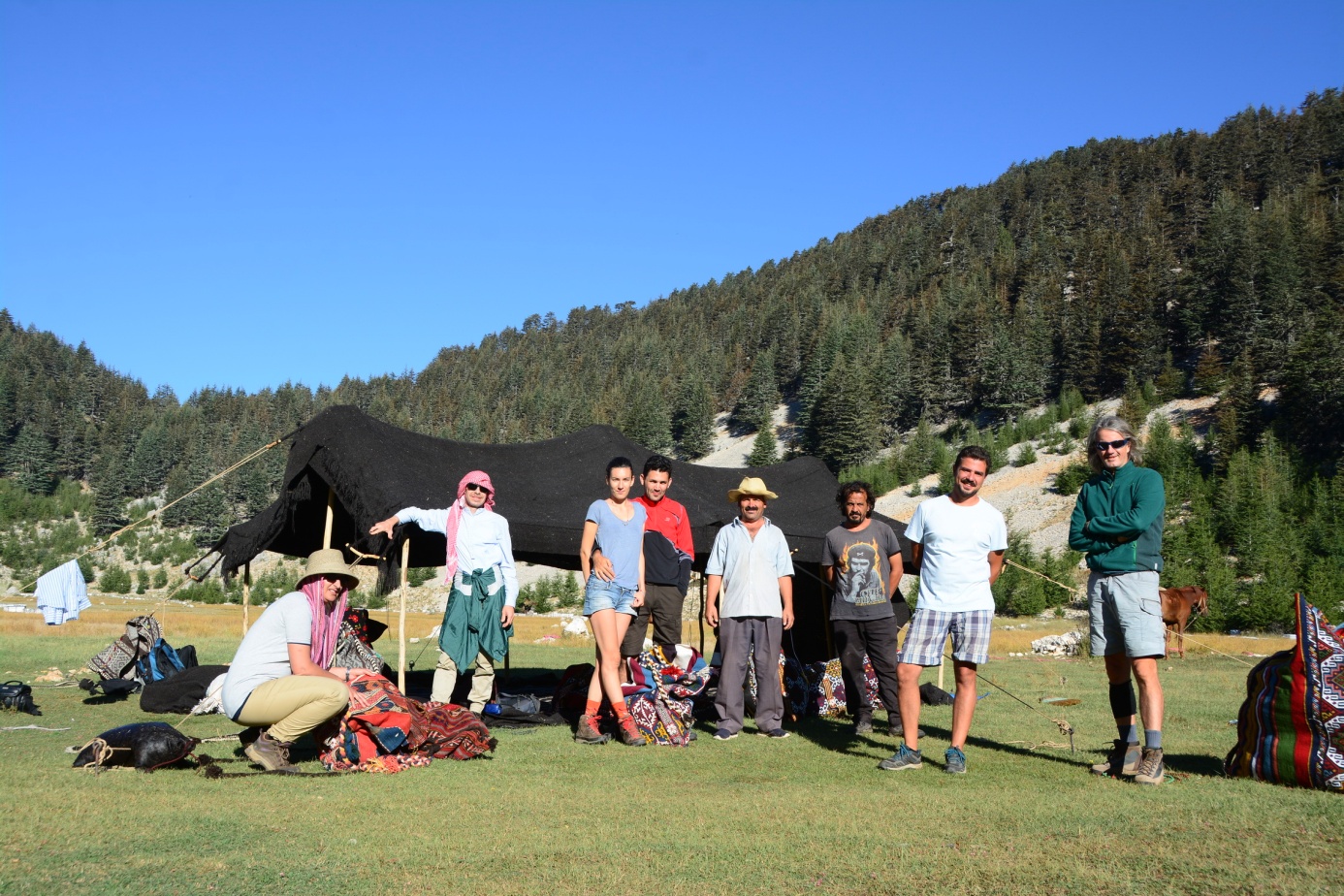 The idea of making a nomad lifestyle revival tour has risen under a heavy atmosphere of corporate business. (!) Who would think that walking in Turkey's hiking trails with a nomad caravan would be an alternative niche cultural activity one day?!  The main aims of this tour are making a tribute to the nature and free human soul living in accordance with the natural environment and respect the traditions and authenticity of precedent generations by making tours based on walking in Turkey's countryside beautiful nature.
When we started realizing our dream, we thought we would have difficulty to find contributors, the master craftsmen – craftswomen who are at the point to be extinct but we saw that we were wrong. Not only the Anatolian masters created incredibly beautiful art objects from their hand but they supported us in such a level we felt ourselves granted and adopted by them.
The social bounds, strong friendships, which are as powerful as family bounds surrounded us like the arms of Mother Earth and provided us an enormous feeling of mutual trust and love. Just because those people who owe the real nomad life, the craftsmen, shepherds, weavers, nomad carpenters and so on, left in the dusty shelves of the history, have seen some young people were caring about they once had this old and wise lifestyle, how they lived, what they felt during these years coming from the past, and those young people tribute their patience, love, knowledge, wisdom, experience about their traditional way of producing and living. The contributors of this tour project, the traditional craftsmen that you will read about in the blog in coming articles, felt granted and wanted to be part of this project with their modest but very rich abilities. And comparing to the corporate life this was shockingly different: care against competition, patience against time pressures, abstract emotions against concrete performance papers. Let's walk in Turkey's hiking trails with our nomadic caravan in Turkey's countryside together to witness, feel and experience the wisdom of traditional craftsmen and do appreciate their art and wisdom together during our tour adventures.